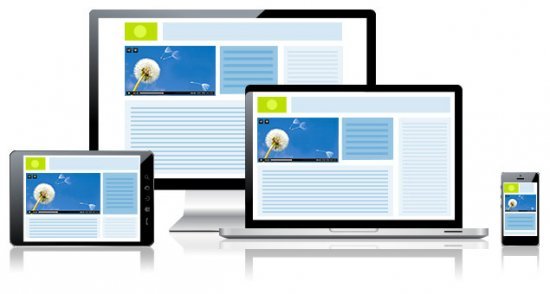 About Responsive Web Design

Responsive web design is an approach to web design where the layout adjusts automatically to suit every browser regardless of the device the browser runs on. It may be a computer screen, smartphone or tablet device.

Today's world has almost everyone using smartphones. Since smartphones came into our daily life we have seen so many advancements in the Internet and mobile technology. Today, almost every organisation has a website. Since people can access almost everything on their smartphones, and tablets smart organisations are putting much of their information onto their website for the purpose of attracting and servicing more customers.

In this regard, responsive web design has played a very important role.

1. Get More Mobile Traffic

According to a report from Statista, more than half of website traffic comes from mobile devices. Percentage of mobile device website traffic worldwide data from the 2015 to 1st quarter 2019.

Image Source - Statista.com

It's very important for companies to have a responsive website that displays nicely on smaller screens. Smartphone users will often leave a site that is not presented in a clear readable manner for their device.

2. Better Customer Experience

The first impression is everything, so if someone is visiting a website for the first time from their smartphone, you want them to have a positive experience. If the user does not properly see your website on their small screen devices then they more likely to give up and try another website.

3. Faster Web Pages

Research shows that smartphone visitors tend to quit webpage that takes more than three seconds to finish loading. If the website is not responsive for smartphones and tablets, it will also take more average time to load a website, which can frustrate customers to a point of no return. Make sure that your responsive website uses modern techniques that will help to improve your web pages loading speed.

4. Improve SEO Ranking

According to Google, Website mobile-friendliness considered as SEO ranking signal. Single responsive website rather than separate for desktop and mobile version avoids the duplicate content issue as well as negative search ranking.

5. Lower Bounce Rates

Responsive web design gives a much better user experience for all users. So, it is much more likely that they'll stick around for a longer time and explore different areas of your site. While, if your website isn't responsive, then it is much harder to keep the user engaged and therefore more likely that they'll leave (bounce), never to come back.

Responsive Web Design Perth

If you are looking for a new website, Webarena can produce for you a responsive website design that will make it easy for all customers to learn about your business or organisation. We also do responsive eCommerce websites. Contact us now and we will get in touch with you to create a solution. You can also try out our demo system here.